Contest entry for

Here's the contest: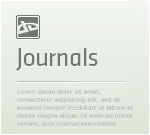 "COLOR ME" contest! all the info here:star: 21/7 First entry submitted! *ç*
:star: Explained better the point indicate with :bulletblack: | New prizes! :new:

Finally this contest came up!

COLOR ME contest

You have to color this picture: http://fav.me/d57g015
You can use whatever style you like. No matter digital or traditional, but please, use a good resolution.

:bulletorange: Now, about rules:
- no entry limits
- write in the comment that your work is for this contest, and link back :devdi4ever: lineart(in few words, credit me)
- you can: 1) delete my credits in the lineart 2) change some little lines if you need)
- insert the "download bottom": I want to analiz
And here's the lineart:
I really love this lineart and now I finally have a road to ninja Hinata in my gallery~
But boy, did I spend a lot of time on the background! It's really hard to color all the different houses, but I'm really proud at the clouds!
©